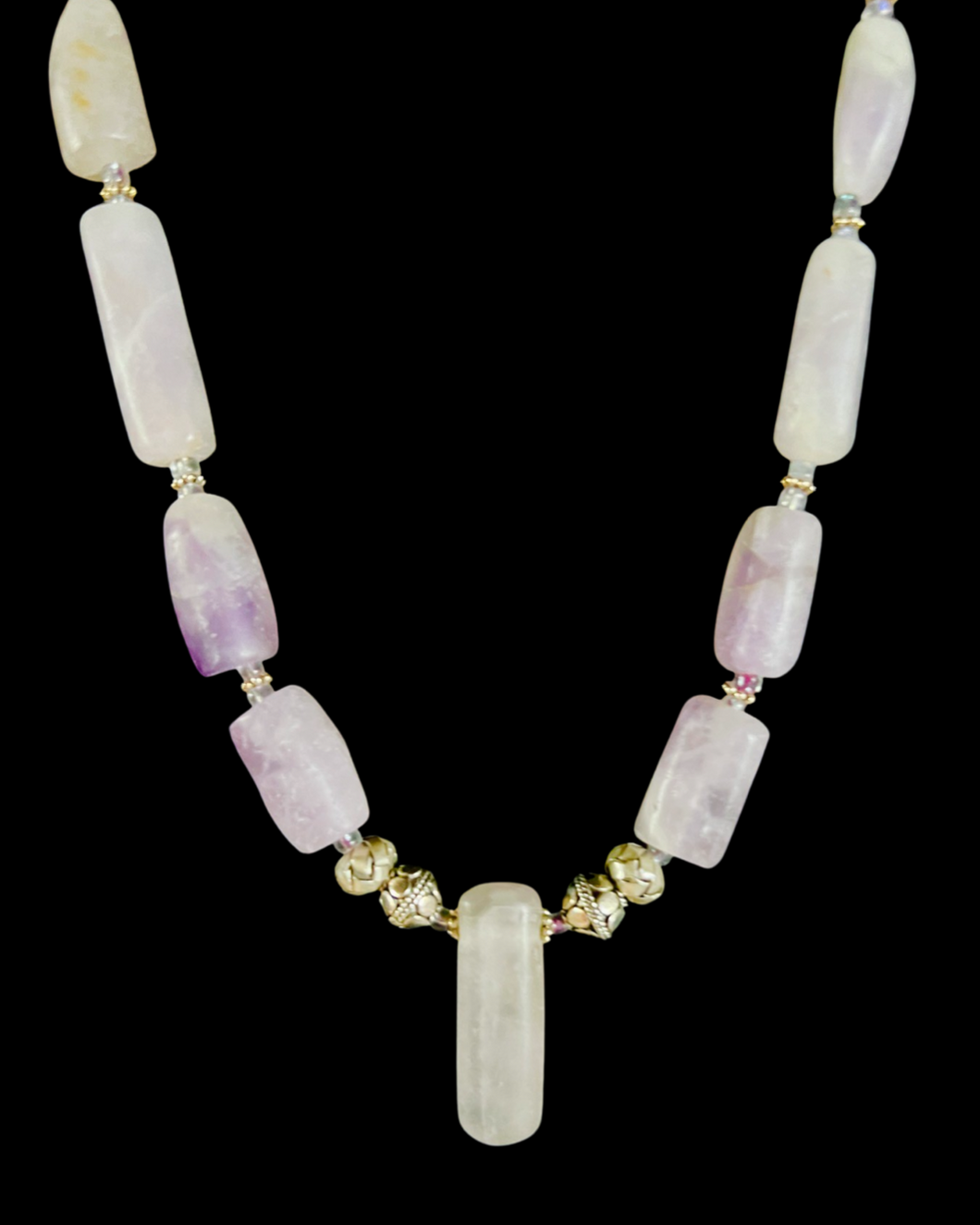 amethyst
Regular price $185.00 Sale
Amethyst is a stone of spirituality. It resonates with the crown chakra and helps to balance the physical, mental and emotional energies. It combines the spiritual with the intellect and represents stability, strength & peace. It also protects against psychic attacks.
The beads in this piece are all unique and one of a kind as they are hand made. This necklace features Afghani Amethyst.
Beads are Balinese Sterling SIlver
Clasp is Sterling Silver
Clasp is Hook & Eye Style
Pendant is 0.5 Inches Wide x 1.25 Inches Long
Length is 18 Inches
Crystal Gypsy travels the world to find special amulets, crystals and stones that are handpicked for their energy. All Crystal Gypsy Designs are created with the intent to inspire healing and happiness within the wearer.
More then just a piece of jewelry, these designs are energized with blessings through ancient healing practices so that the stones are activated at their highest potential, making each 1 of a kind piece a sacred talisman to bring you peace, joy and love.