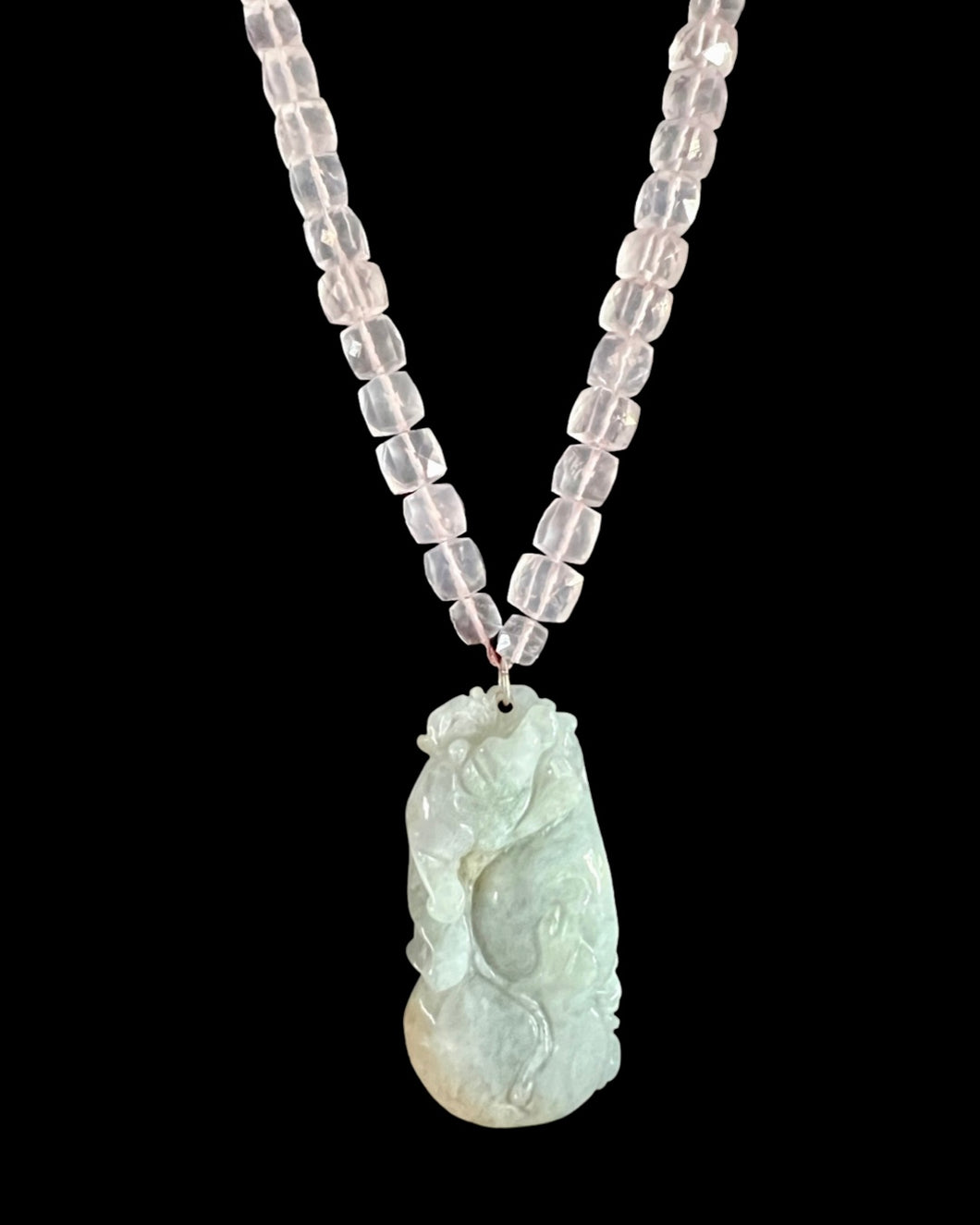 burmese jade w/rose quartz
Regular price $545.00 $405.00 Sale
This is a beautiful burmese jade carving with rose quartz faceted beads.

Jade is a symbol of purity and unconditional love. It helps one by harmonizing negative thoughts so a connection can formed with what is truly desired, which then in turn helps the dreams manifest into physical reality.

Rose Quartz is known as the stone of self-love, helping to bring inner peace. It resonates with the heart & crown chakras & can be used to connect to the energy of unconditional love, making it helpful with relationships. It assists with deep inner healing by releasing blockages from unexpressed emotions and opens the heart chakra.
Rose Quartz Beads Strung On Silk and Hand Knotted In Between Each Bead

Clasp is Sterling Silver

Pendant is 1 Inches Wide x 2 Inches Long

Length is 16.5 Inches

One Of A Kind & Infused With Love



Crystal Gypsy travels the world to find special amulets, crystals and stones that are handpicked for their energy. All Crystal Gypsy Designs are created with the intent to inspire healing and happiness within the wearer.

More then just a piece of jewelry, these designs are energized with blessings through ancient healing practices so that the stones are activated at their highest potential, making each 1 of a kind piece a sacred talisman to bring you peace, joy and love.