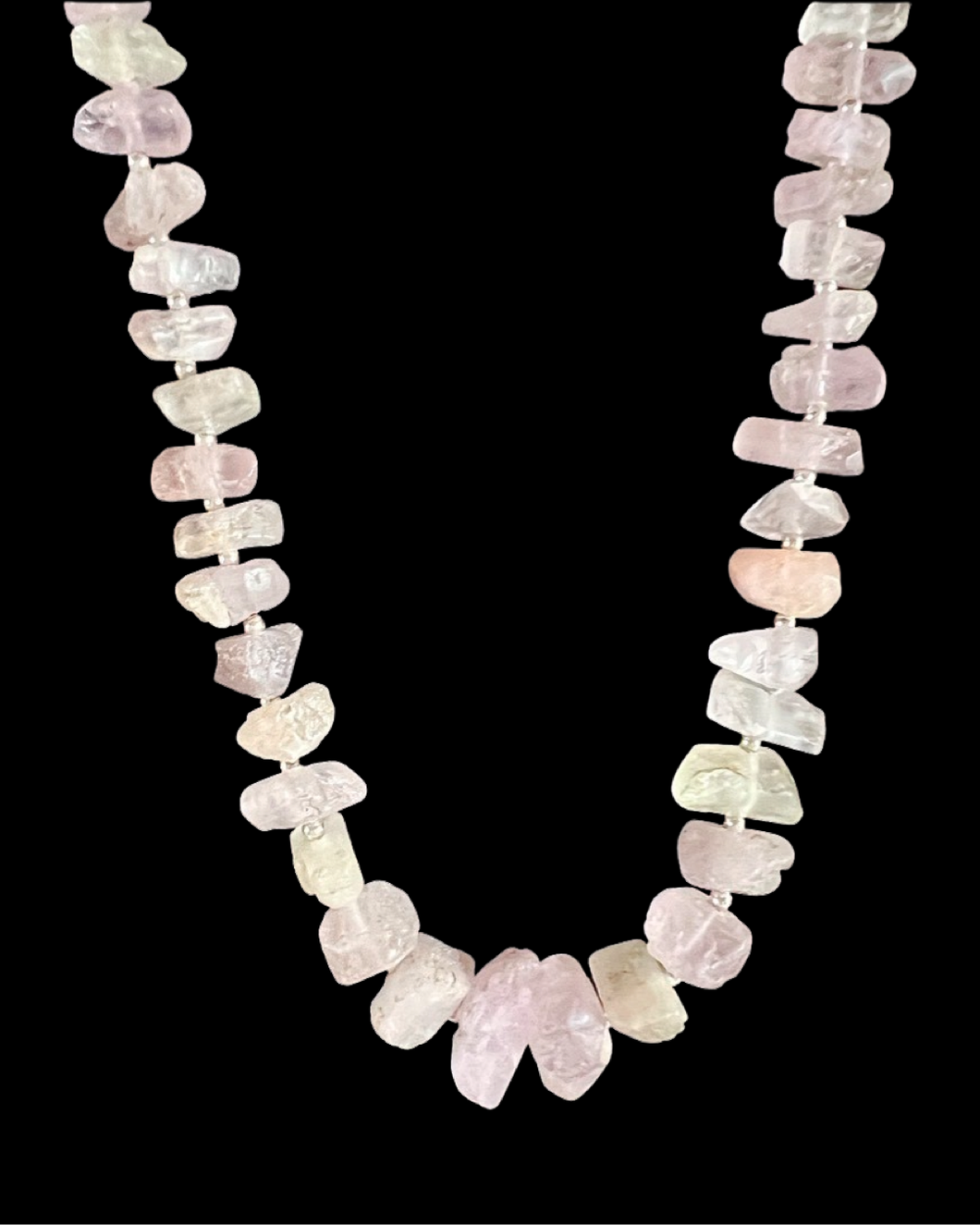 kunzite w/quartz crystal
Regular price $310.00 $232.50 Sale
This is beautiful raw Kunzite crystals with Quartz crystal. 
Kunzite is a stone of the high heart. It encourages compassion in all forms and has a very high and pure vibration making it perfect for healing all matters of the heart and encouraging holding the vision for the highest and best for all. It helps one to connect with inner peace and higher wisdom. 
Quartz crystal can be used to amplify both body energy & thoughts. It is said to bring the energy of the stars into the soul. Traditionally it was used to harmonize & align human energies, thoughts, consciousness & emotions with the energies of the universe. It is recognized as a stone of power. 

Beads Are Sterling Silver Bali Beads
Clasp is Sterling Silver
Length is 17.5 Inches
One Of A Kind & Infused With Love



Crystal Gypsy travels the world to find special amulets, crystals and stones that are handpicked for their energy. All Crystal Gypsy Designs are created with the intent to inspire healing and happiness within the wearer.

More then just a piece of jewelry, these designs are energized with blessings through ancient healing practices so that the stones are activated at their highest potential, making each 1 of a kind piece a sacred talisman to bring you peace, joy and love.