Crystal Gypsy - Cosmic Bling
Crystal Gypsy travels the world to find special one of a kind amulets, crystals and stones that are handpicked for their energy. All Crystal Gypsy Designs are created with the intent to inspire healing and happiness within the wearer.
More then just a piece of jewelry, these designs are energized with blessings through ancient healing practices so that the stones are activated at their highest potential, making each 1 of a kind piece a sacred talisman to bring you peace, joy and love.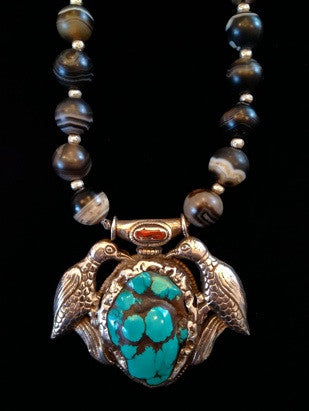 Tania Smith - Crystal Gypsy
My grandfather was interested in the metaphysical arts and made sacred jewelry and I have always had an affinity with crystals and gemstones. I could always from a young age pick up a stone and feel their energy and I knew one day I would be drawn to work with them.
My mother was very psychic and could always pick up on people's inner world and I discovered I had inherited this talent when I started to read the tarot. I would look at someone and choose the stones for their piece and after I explained the energies of the stones and what they represented they would tell me this mirrored what was going on in their life. This was exciting.